Consulting X Digital Entrepreneurship
The Why factor company is a consulting and digital entrepreneurship firm
– Which addresses, through diagnosis, the challenges of business transformation, performance improvement, identification and activation of growth drivers.
– Which integrates and aligns the entire processing value chain thanks to its hub bringing together more than 500 people through 11 partners,
– Which brings together the skills of the various players to offer its customers integrated systems and solutions by adopting an open, proactive and collaborative approach.
Our promise: A different approach to the identification of growth drivers and performance improvements
From diagnosis to implementation, advising, assisting, building and co-partnering with its clients to, when it makes sense, make our clients our partners by creating innovative and tailor-made solutions on issues such as business models or digital transformation.

A promise delivered in agile mode, taking care to align the interests of stakeholders, sharing risk and value creation in order to offer its clients to be rewarded on the effect and not just on the effort.
A NEW PLAYER TO:
Transform, accelerate and pivot

Innovate and invest
AND HOW?
Supporting our clients in strategic turn

Inventing, investing and delivering with our customers
MANIFESTO:
Combining approaches, skills and know-how

Excubating to innovate

Co-partnering to accelerate
To support you in your strategic turns
We founded The Why Factor Company to help shareholders and managers in their pursuit of growth drivers and performance improvements around three main strategic directions broken down by sector or by specific challenges : LEADERSHIP, RESTART et TRANSFORMATION
LEADERSHIP
Integrate new dimensions into company strategies
LEADERSHIP
Develop ideas for and with managers to integrate new dimensions and stakes into their strategy as performance and responsible growth drivers
RESTART
Reinvent your business model
RESTART
Develop new and complementary business models
Build your own disruption
Reinvent your business model
TRANSFORMATION
Adapt and improve the efficiency of your organisation
TRANSFORMATION
Redesign organisations to achieve your goals
Support the transformation of organisations (process, organisation, IS, communication)
With an innovative and integrated value proposition
Our value proposition covers all the expertise required to meet your growth and performance objectives for your transformation, innovation and acceleration plans.
DIGITAL TRANSFORMATION
Digitalising processes, improving the efficiency of organisations, and refocusing teams on added value tasks.
DATA STRATEGY
Develop a data strategy to identify and test value creation drivers.
INNOVATION & BUSINESS MODELING
Identify, build and test data centric business models to develop a digital service offering.
FINANCE
Revisit the finance function & performance monitoring.
PROCESS & ORGANIZATION
Improving process efficiency and reshaping organization.
CUSTOMER
Assessing customer journey effectiveness and optimizing the experience.
BRAND
Boosting marketing expenditure efficiency: (data) marketing efficiency
SUPPLY CHAIN
Agilising supply chain.
We are committed to rethinking strategic, operational and sector-specific challenges from top to bottom to provide you with a point of view, an approach and a team that supports you from diagnosis to implementation. With a different approach and business model :
– by rewarding ourselves on the effect rather than the effort
– by excubating to innovate and accelerate
– by sharing risk and value creation
We have only two priorities in mind: to achieve the agreed result together and quickly.
The HUB a Best of Breed model
A unique service platform dedicated to transformation
A HUB that integrates and combines all the skills required to design original, tailor-made solutions: a 'Best of breed' model to meet your challenges.
The HUB brings together pure-play consulting partners in many fields, technology partners and financing players to respond to the integration, speed and success demands of customer transformation projects.
The Hub's 500 experts through its 11 partners cover all areas: marketing, influence, finance, activation, branding, supply chain, financing, organisation and processes, information systems, data science, strategies, business model, etc. The Hub is configurable according to customer needs.

COLLECTIVE INTELLIGENCE PLATFORM
Integrate new dimensions into company strategies
COLLECTIVE INTELLIGENCE PLATEFORM
Produce transversal contents and prospective thinking
Support your strategic thinking and turn it into an operational action plan
PRODUCTION PLATFORM
Support your transformation
PRODUCTION PLATFORM
Support a project in all its dimensions, including its financing
Integrate and align all the players in the transformation process
EXPERTISE PLATFORM
Carry out a 360° diagnosis
EXPERTISE PLATFORM
Carry out a 360° diagnosis
Build a transformation trajectory
Support your teams in the transformation process
These early adopters who trust us
Startups, SMEs, ETIs, LBOs, large companies, in services or in industry, they have entrusted us with the diagnosis of the initial situation and then with building the most impactful and effective transformation or acceleration plan for them and their teams.
We are extremely proud to have worked with them on their operational and strategic issues.
A huge THANK YOU for your trust!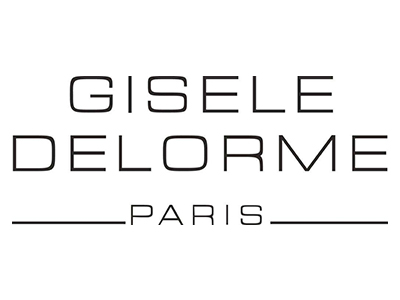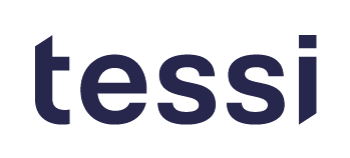 Because like us, you believe:
– in the 'Best of Breed' model rather then the 'One Stop Shop' one
– in the alignment of benefits
– in the partner relationship more than in the client/consultancy provider relationship
– in taking and sharing risk
– in a value creation based remuneration model
– in creativity and innovation more than in standards and upgrades
– in mathematics where 1 + 1 = 3!